We've all seen the "flip shows" on TV. You know, the ones where they make it look REAL EASY, and investors walk away with profits from $20,000 to $200,000+ – all in under an hour! The reality is, while it is possible to make very good money "flipping" real estate, it's also very easy to lose money if you don't know what you're doing.
We are currently seeking folks to partner with that would like to make money investing in real estate. We have over 7 years experience flipping residential real estate in one of the toughest markets in the country – Las Vegas – and we are now bringing our skill, knowledge and success to the Ozarks!
To be successful at real estate investing, you need to know how to buy the right properties, how to design and build the properties to get the highest return, and how to list and sell the properties for the right amount. Our internal real estate team handles the buying and selling, and we put our years of successful design and remodeling experience to work to make sure the final product is something everyone wants to buy!
How it Works
So what does a partnership with Sandland Construction look like? It's really quite simple!
You decide how much you want to invest
We find and purchase a property that fits the budget
We design and remodel the property to appeal to the widest amount of buyers
We sell the property
You get all the money back that you invested, plus a percentage of the profit!
Here's a great example of one of our flips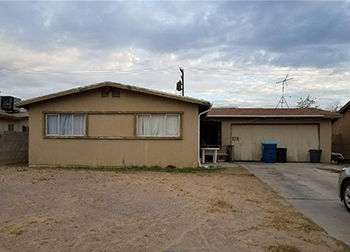 This is just one of the many projects we are responsible for transforming. The property was purchased in the low $100,000's and "flipped" for a sale in the low $200,000s. The NET profit to the investor was over $50,000! (Please see our portfolio for a sample of the wide ranging projects we've completed.)
We have investments available starting under $100,000 – but just remember, the more you have to invest, the more you stand to make! Our "sweet spot" is investments between $150,000 – $250,000 for average returns of 12%-20%* in 12-16 weeks. You won't get that from any bank!
Are you ready to put your money to work? Get started by filling out our form below!
*Real estate investing, like any type of investing, comes with risks. While these are average returns that real investors commonly receive, they are not guaranteed.